The Brilliant Club is a unique social enterprise that came up in the UK in 2011. It connects secondary school students from disadvantaged backgrounds with leading universities for higher education. The enterprise has recently won the first Social Innovation Award instituted by Teach First, an independent charity in the UK, working to bridge the gap between rich and poor in terms of education attainment.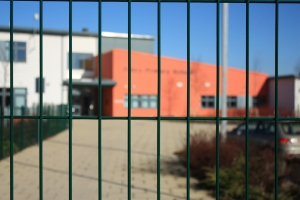 The Brilliant Club was launched by aspiring entrepreneurs and ambassadors from Teach First, Simon Coyle and Jonny Sobczyk. The enterprise hires and trains top-performing PhD students and places them in challenging schools to deliver programs of university-style tutorials to selected groups of exceptionally promising school students.
It uses a combination of workshops, trips and tutorials along with the completion of an extended essay, to create unique programs for these students. The programs are aimed at developing the skills, ambition and confidence to help these students achieve admission at a top university.
Simon and Jonny have also recently been listed among the Future 100 Young Social Entrepreneurs of the Year. The Future 100 is a program organized by a social enterprise called Striding Out that aims to support the growth and development of young and ethical entrepreneurs. The Future 100 showcases enterprises that offer innovative and sustainable solutions to pressing social problems.
Teach First believes that delivering top education to deserving students from disadvantaged backgrounds is a serious challenge that requires a major scale of change. It requires a movement of leaders with a lifelong commitment to raising the aspirations, achievements and access to opportunity of children from challenging socio-economic backgrounds to make a significant difference at a pupil, school and system level.
Teach First established the Social Innovation Award to encourage and support the path-breaking work of its ambassadors who have chosen to get associated with social enterprises as a means of addressing the challenges of educational disadvantage. The award recognizes the most unique and collaborative social innovation project, with the proven potential to make an impact.
Photo Credit: ColinBroug
For more info visit www.justmeans.com